Last week was a week that we had to really work through.. scheduling was hard...but it's a new Monday.. a new week.. and God has been with us through the stress, nitty gritty, joy & smiles.... He is the constant and I love that truth.
A brother from our church read Psalm 100 ... I love the Message Version... end of verse 4 & 5
Thankful for brunch with my littles while Dad and Big H were away
Thankful that it down poured on Wednesday, so concession stand duty was cancelled and I could attend Harrison's band concert. ( This pic is the other 1/2 of the gym room full of ping pong tables... Harrison has NO idea how blessed he is to have those there... such a great PE unit!)
Good Encouragement
Thankful for Harrison's awesome big brother heart. He works hard to help us out when we need it & this pic was in Matt's office at PGM. Both boys went to work with him, as his hours are changing again...
Same day, I had Morning with Mom in Room 108 and Hannah came to be a "school mom" to a couple kiddos. I love her heart to help and her compassion.
(At PGM - Job Fair)
Hannah loving our lunch date
When big bro has a birthday party that all kids want to attend... we bribe... so Mall date here we come!
Oh my heart. Saturday is gorgeous weather. Both kids have early games, at the same time, so we did a good job of jogging between fields to cheer them on... and we found Cooper... Hudson ADORES "My Cooper" from his class, and never ever has a play mate for the games- and has a hard time finding friends that "get him" and "speak his language".., Cooper does... and it was such a sweet time ...
Happy Mother's Day!
Lunch at Francesca's with the fam jam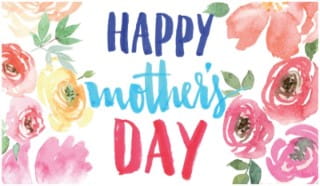 Sunny Sunday City Escape
Hannah's 1st grade is on their ABC countdown to Summer and on letter M... Match Day..
Of course we went all out... Hannah and Hannah in their adorable Target dresses... with Hannah's mom graciously braiding their hair the same because of course they aren't the sane unless their hair is done the same too!